Youth Counselling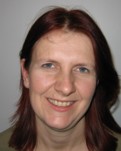 Angela Rhydderch Adv. Dip. Couns., MBACP (Accred), NNEB.
Ever since I started to train as a Counsellor I have taken a special interest in counselling young people. Partly this is because of my previous experience in running a nursery school and also through being a mother myself. Consequently I have had considerable experience of counselling with young people aged 8 and above.

Whilst training to be a Counsellor I worked for the Youth Counselling Service. Through this I counselled young men and women for the N.H.S. in local G.P. practices in Surrey and Hampshire. I currently provide Youth Counselling for the YMCA in Guildford and have previously counselled students at Farnborough Sixth Form College.

Common issues brought to Counselling sessions include low self esteem and depression, image, relationship problems, anger, bullying, sexuality, motivation and eating problems. Approaching Exams can add to the pressure. Often fear of failure fuelled by high expectation (or a perception of high expectation) by parents and teachers can merge with other issues into overwhelming feelings of inadequacy. This can lead to Panic attacks and severe anxiety.

When added to puberty, peer pressure and social pressures with problems in fitting in, difficulties often arise. Unfortunately parents are unlikely to be who they turn to. A young person may be unable to talk to their friends for fear of burdening them. There is a tendency in life to see others as coping brilliantly and to make critical judgements of yourself. This can further fuel self doubts. Someone unconnected with home or school can help to see these issues more clearly.

I hold a current CRB Enhanced Disclosure certificate. I can work with children and young people from the age of 8 upwards.

I offer concessionary rates for under 24's - please contact me either by e-mail or phone for further details.

I have experience counselling students in Colleges and Residential Schools including students on the Autistic Spectrum. I have had significant experience with Students with Aspergers Syndrome.